About Us
---
Our devotion for raisins goes back to the nineties.
In the beginning of that decade Klinkenberg was already active in South Africa running a small peanut-factory in  Pretoria as well as in Bothaville,
Because of the fact that the exportable quantities of peanuts were declining each year, against an ongoing  growth of the  world-demand, we were more or less forced to stop our activities.
To give an idea: countries like the USA, China and Argentina were, each on their own,
capable of offering more than 2/300.000 tons of peanuts to the world-market whereas S-Africa had only a potential of 50/60.000 tons maximum..
Inspired by grape- and raisin-farmers, who advised us to start a raisin-factory, we did so after ample investigations. That resulted in the establishment of The Raisin Company.
Now, 20 years later, we are, in all modesty, an important player/packer in the belt of the raisin-culture along the Orange-river.
Today, we literally export our raisins to all directions, world-wide, whereby we focus specially on the production of  golden raisins and the amber coloured Orange River type.
Where peanuts from South Africa lost most of  their great influence and premium price as they possessed in the last quarter of last century, South African raisins are, without any doubt, world's best raisins.
Not only for its taste but also for its texture and outer appearance.
It speaks for itself that the company is not only involved in raisins.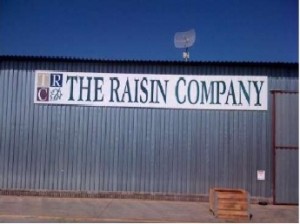 Since the seventieth, the company, with their headoffice in Naarden, the Netherlands is dealing with a wide range of products whereby the focus, during the last 10 years, is mainly on the more exquisite nuts like hazelnuts, cashews and almonds.